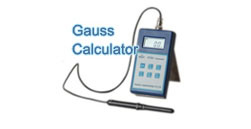 Evermag Magnets/Xinchang Mag Magnets Co.,Ltd
No.1181 Building12 The Jade Hill Park Qixing Street,Xinchang,China 312500
Tel:86 575 86259055
Fax:86 575 862590556


Your Location: Home >> Products
Using patterns and simple moulding techniques, Cast AlNICo Magnet can be cast to form a vast range of complex shapes and sizes at an economical cost.

Eclipse Magnetics Alnico magnets are ideal for high temperature applications up to 550ºC

Cast AlNICo Magnet is very stable, has good corrosion resistance and a typical hardness of 50 Rockwell C. Once cast, the material is so hard that the only machining possible is grinding

Cast AlNICo Magnet represents the most versatile magnet material available. The range of properties can be accurately designed for specific applications by changes to element analysis and heat treatment.